There are some who can live without wild things and some who cannot. These are the delights and dilemmas of one who cannot. – Aldo Leopold

Welcome to Honeybird Farm! Located just north of Grand Rapids, Michigan, our mission is to bring farming back to the forest. We love our animals and are always learning more about the complex relationship they have with the native ecosystem. In an effort to honor these relationships and bring the most sustainable, nutrient dense (& delicious) food to the table, we have adopted the use of permaculture and restoration agriculture methods on the farm.
Sign up below so we can share the abundance!

MEET THE FARMERS
It has been quite the journey to our farm in NW Michigan, but also it seems like all roads let us to exactly where we are.
Jon Sowder, co-owner and farmer
Most of the time you can find Jon either staring at the animals or rubbing some soil between his fingers. As a native Coloradoan, he has always loved and spent time in the wild. He has a bachelors in Watershed Science, a Mast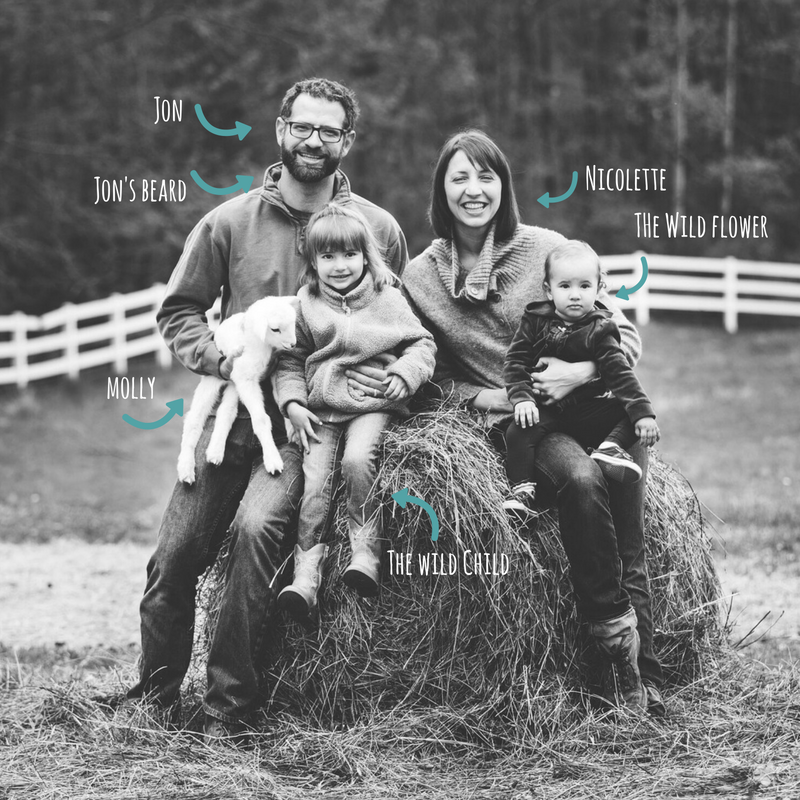 ers in Soil Science, and a minor Restoration Ecology.  By day Jon serves as an Environmental
Scientist for a local company, by night he's designing and building resilient food and medicine producing ecosystems on the farm, or taking his daughters out for "baby safaris" to see the animals.  He continues to diversify and grow, earning a Permaculture Design Certificate and Storm Water Management Operator Certificate, among others, though his greatest lessons and experiments are taking place in real time on the farm.
Nicolette Sowder, co-owner and farmer
Nicolette can usually be found staring up at the trees and clouds, so her and Jon make a lovely match. From time to time she likes to remind Jon that she introduced him to alternative agriculture. Her background in business, logistics and marketing helps keep Honeybird Farm moving forward. And her passion for sharing their knowledge (and of course the food!) with others is helping to build strong ties and connections with a community of wildsteaders and growers.  

OUR METHODS
We are dedicated to running an ecologically responsible, restorative farm that is:
100% GMO free. Our feed is locally-grown non-GMO feed custom mixed by the Michigan based, Kerusso Farms.
Free from chemicals, herbicides, pesticides, synthetic fertilizers, hormones or antibiotics.
Pasture based. Our animals spend their lives unconfined and rotating through our grassy paddocks and forests.
We also support and adopt the principals found in the Michigan Farmer's Pledge.
WHY "HONEYBIRD FARM"
We named our farm after a beautiful mutualistic relationship that has existed between honeyguide birds (also called honeybirds) and humans for hundreds years. The birds love to eat the wax combs inside these bee hives, but they can't crack them open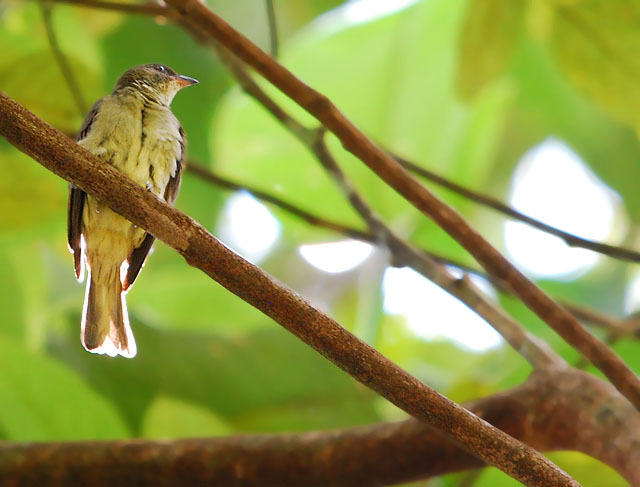 by themselves. So they enlist the help of humans. The relationship is mutually beneficial, sometimes the honeyguide will give it's signature chirp to get a human's attention, or the human will make the call to attract the bird. Upon finding the hive, the human will crack it open and both parties will eat. You can find out more about this incredible partnership here.
Want to get in touch? We'd love to connect. You can contact us here.